I recently read an interchange on social media, a discussion by writers about who they believe they write their novels for. A gifted writer who I've met, for whom I have much respect, said he always wrote for the reader. That's another reason why I respect him. Someone else disagreed strongly. This person wrote for himself. If he was happy with his writing, then so would his readers be. He suggested that it follows that people who liked his writing would be like him, sharing his tastes, and anyway his enthusiasm would shine through in his novel. He has a point. I  went away and thought about this one. It's not the first time I've comnsidered this dilemma, nor will it be the last, but I have a strong idea where I stand in the discussion.
I've read many books. I used to read each one to the end, even if it was a challenge, mainly because I always thought I could perhaps change my mind: I mightn't like the book at first, but I might like it later. I've stopped doing that, especially now I write so much myself. I don't expect my reader to persevere beyond chapter three if he or she isn't engaged with the story. If I want my own writing to leap off the page, then I'd like to be at least interested in what someone else writes. If I'm inwardly groaning or, more likely, bored by the fifth chapter, I put the book down and read something else. In fairness, that doesn't happen often. But I live and read by the principle that there are so many more books out there to be read.
I don't like indulgent writing. Writers who write purely for themselves in an egocentric, self- pleasing way. I don't mean ridiculously intelligent writers, novelists who are genius word-spinners and weavers of incredible ideas, the Martin Amises of this world. I'm referring to writers who create characters who are themselves but in another parallel universe. A vicarious creation of heroes. Characters who resemble the writer a little bit too much but are perfect, or flawed in admirable ways and then invariably have greatness thrust upon them. Usually, writing is weighed down with so much cumbersome and overblown description that nothing is left to the reader's imagination. As I read, I feel controlled and  force-fed by someone indulging their own ego. I can sniff it out at any distance and it's pungent and not pleasing. It stinks of self-satisfaction.
I now pick up books from genres I don't usually naturally gravitate towards. It keeps me open minded. There was a time I read books by writers I liked, choosing subject matter I knew would suit my tastes. But it's humbling to read YA novels, graphic novels, non-fiction, historical or crime stories and think Whew! How well written was that! I want to be aware of good writing, whatever form it takes. I can still return loyally to my favourite writers at any point.
I also read books that are recommended to me. I have friends who read a lot and one friend in particular, who is erudite, critical and a skilful wordsmith herself, will say 'Have you read…?' and I know that whatever she recommends will be brilliant. I have another friend, a crazy ex-dancer  who is completely opposite to me in terms of literary experience and taste, and without her, I'd never have read Neil Gaiman or Robin Hobb.
I write for the reader first. There. I've said it. I remember an incident in the second novel where I wrote something and burst out laughing. I had entertained myself – I thought I was hilariously funny. But, seconds later,  I reminded myself that my sense of humour isn't everyone's and I made a mental note to check it with my reading group. If faces remained straight or perplexed when I read it back, it would be edited out without a second thought. It wasn't, but I was ready to raze it for ever if it didn't work for others.
Working with good editors is so beneficial. When I write, I try to be cinematic, to create something visual, so that my reader can imagine what I'm trying to evoke really clearly without telling them everything, leaving them space to make it their own picture. I also try to focus on detail, emotions, moments of impact. But when an editor says 'tell the reader more at this point…' 'explain…' 'The reader needs to understand…' then I know there are gaps to fill and I'm only too happy to embellish. Working with an astute editor is an education in itself and, as writers, that's part of how we develop our craft. We continue to learn, to reconsider, to improve.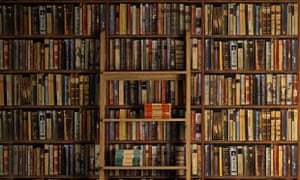 I treat my readers with respect. First of all, I know some of them won't like what I write. They won't like the genre, the subject matter, the characters. That's fine. Subjectivity and variety of taste are a reader's prerogative. But what I do expect of myself at the first hurdle is to write well, to be lucid, accurate and to offer an interesting journey. If nothing more, my writing should be clear and readable.
I know there are readers who won't think as I do. Readers who might not understand why I write about characters who are quirky, eccentric, mischievous. Readers who want flailing heroines and masterful heroes who snatch them from the jaws of danger probably won't like my feisty independent women and responsive sensitive men. But that's ok; there are plenty of other novels out there which those readers will enjoy. And, even if my whacky lively characters are not for them, then at least they might read the book and enjoy it for the langauge, the wit or the descriptions.
I write for readers who want to come on a journey: a physical journey or a journey of self- discovery. Sometimes both. Readers who like strong characters who are properly flawed, real, funny and eventually resilient. My readers want to believe in a character, an interesting place, powerful action. They want words that jump off the page, a story that intrigues. They want surprises along the way. They want well-written, evocative language. They want to smile, to be entertained, to be sad sometimes, to be asked to think a little about life, love, luck. They want to put the book down on the final page, after not wanting to put it down on the previous pages, and then breathe out and smile.
Someone who read my first novel in an earlier stage said it made them laugh and cry. Can I ask for better engagement with a reader? A reader of my second novel liked a male protagnist so much she said 'I could do with meeting a man like that.' I was happy that I'd created someone with traits she could fall in love with. A reader of my third novel said 'I admire the main character. I like her. I feel like she is a close friend.' I'm delighted. My character is credible, likeable, empathic, warm and funny. A reader of the fourth novel said 'I was totally shocked when… happened.' As a writer, I am so pleased that I can create twists and turns which my reader won't see coming and then I can generate a powerful, emotional reaction. That's what I'm after.
My quest is to continue to learn what readers want and then to provide it for them in an entartaining and innovative form, if I can. I'm a conduit to others' enjoyment, not simply a reveller in my own craft. To some extent, I do believe if I write what I like, with enthusiasm and relish and it entertains me, then it's possible my reader will be entertained too. But that, by itself, isn't nearly enough. As I write, I have to be aware of a perpetually moving periscope which swivels to view my readers' thoughts, tastes, needs. I have to consider their reactions to each sentence that I write and to continue to find new and exciting ways to supply more thrills and spills. That's all.
But each novel is another chance to provide something which will come closer to what I aim to achieve. After all, who doesn't relish a challenge and the opportunity to progress?