My third novel is almost finished and editing it is my next focus. What could be better? It's time to see if I would choose to read my own novel and, if so,  how I can make it more readable.
I am learning all the time. My first novel is out there with a really experienced agent, although I know it might lie in between two genres.
My next two novels are almost finished and edited. I know, thanks to smart advice by an intelligent agent, that these two fall bang in the middle of the genre I have chosen. They belong where they are.
I have researched the genre extensively, reading books I have liked and hated. The ones I liked had plausible and interesting characters who had some impact on me as a reader as they embarked on their journey. These characters have some depth. I know now who the writers are who have readers who will love my work.
I know which writers I have found laborious to read. Too many protagonists are bland middle class passive women. I understand that readers may want an accessible heroine, but my protagonists, while being hugely flawed and with a lot to learn and  experience, have determination, guts and resilience, and are not afraid to make up their own mind.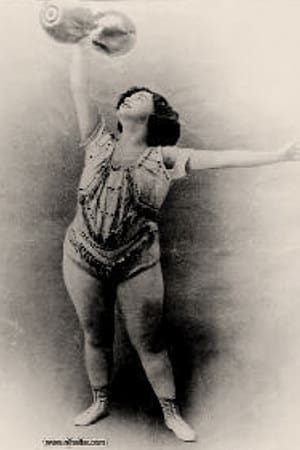 I've read novels by a woman whose audience I've been told will enjoy my novels, according to an experienced agent and, I have to say, that writer has been pivotal in my learning journey. I will never create characters like hers. They simper, fret and seldom make a decision -and that is both male and female central characters. By the end of these novels, I know the characters no better than I did on the first page and, what's worse, I don't like them. I have nothing in common with them because they are weak, flaccid and incapable of change.
Worse, the pace is slow and the writing indulgent. I have learned to give up on a book. Like some relationships, sometimes there is nothing to be gained from ploughing on uphill.
My female protagonists are always strong characters. The same can be said for the men. In one novel, a male 'co-star' was a really nice guy, which would balance the female character's personality and action well. Women who read my novel said they would like to meet him, would benefit from knowing such a man, so I let him stay where he is.
But in the last novel, I wanted to create  male characters who are unpredictable and perhaps a little unusual. I also wanted to reflect the world we live in: hence a character who is not mono-dimensional, but has tendencies to behave in ways the reader might not expect. I also wanted my reader to smile.
Reading others' novels and reading widely is vital, not just to see what I like and don't like. In a way, my own opinion of others' novels  is not hugely important. Someone must like them – they've been published and are popular. I have to read analytically and go beyond the choice of characters and action.
It's important to look at how writers signpost events. It is vital that I map the reader's journey, as a reader myself. It is interesting to see how writers use conversation, how they show that time is passing or places change.
It is interesting to note how they weave plot and develop the action. I analyse roaming protagonists, flashbacks, tropes which work and others which scream  cliché from a mile away. It is fascinating to consider the use of language and to ask myself what appears to make for satisfying reading and why.
I am in awe of some authors' beautiful writing and their ability to create thrilling characters and plots. Some novels leave me cold and some make me wonder how the book came to be published at all. The important thing is that I continue to think and I continue to learn.
I then need to edit my own writing and apply what I have learned. I have already decided to rewrite a chapter completely. I know where some of the editing will take me, but not all decisions are made at the outset. Some changes will emerge slowly and will change again after several edits.
I like to have days where I just think. Thoughts come during exercise, conversation, sleep.  I can alter ideas, adapt action, conjure a new device. Editing doesn't always happen at the computer. I can wake at five in the morning and think 'I know what I need to change.'
I work best when I have left the novel for a while and come back to it with fresh eyes and a rested mind. If it works then, it is pleasing and it can stay. If not, it is ripped out and edited.
I cannot underestimate the value of having good readers: not just friends, people who like the genre and people who have taken the same MA as I have, but people whose experience, age, background, gender is different to mine. I consider what they all have to say very seriously.
Then of course there is the weather, which is a really major influence. My central rule. Edit inside when the weather is cold or wet outside. If it's sunny, go to the beach and think. The beach and the sunshine give me my best ideas for the novel I'm editing and more inspiration for later novels to come.
Who said a writer's life isn't perfect?