Like so many other people, I had always disliked James Bond films. I suppose the 007 movies have become a cultural reference point for British people: we know a bit about the actors, the villains, the traditional genre and the theme tunes. I didn't like the Connery Bond; even if we allow that it is of its time, it established a farcical playboy pattern where the bad girlies were nearly always killed off and superfluous. They were sprayed with gold paint to suffocate in their own skin, eaten by piranhas, drowned, stabbed, shot or – my own personal unfavorite – forced to fight another woman barefoot for her man.Of course, the good girls stayed pliable and acquiescent, or at least became so by the end of the film for the last sexist punch line.
I loathed their awful names too. Kissy Suzuki, Plenty O'Toole. Mary Goodnight, Wai Lin, Chew Mee and Pussy Galore. Oh, and don't forget the unimpressively reductive name, Bibi Dahl. Even if we accept the dated ethnocentricity and misogyny, the characters still lacked depth and imagination. But then Roger Moore was aptly called Roger Moore, so I suppose that set some kind of standard.
I rarely watched early Bond movies unless I was round someone else's house at Christmas. Then Daniel Craig came along and improved the genre by being a little more multi-faceted. His Bond had some kind of chip on his shoulder from being an orphan. He fell in love with Vesper, who was an unusual and strong woman. He tried to rescue her and he grieved when she died. He had a credible rapport with Dame Judi Dench's 'M' and, as he became older, his body occasionally failed him and he became more vulnerable, while still falling back on his usual experience and courage.
This version of Bond was more watchable as the villains became more complex and interesting. I liked the updated Le Chiffre with his tears of blood but my favourite was Raoul Silva, a character with the type of unpredictability and guile seen in formidable villains such as Hannibal Lecter. Silva was played superbly by Javier Bardem and he, Craig and Dench made the film 'Skyfall' memorable and disturbing through their screen presence and skilled performance.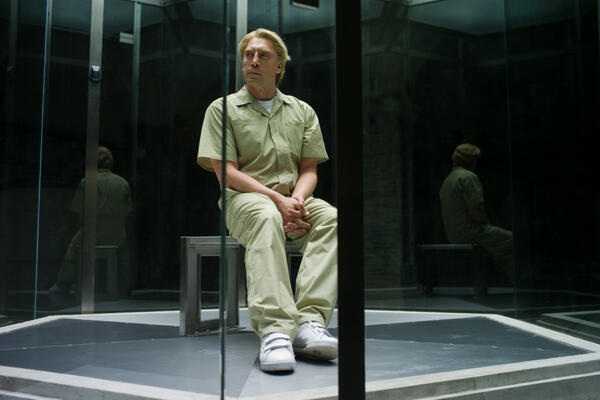 So now Daniel Craig, having reformed the genre and made it modern and more palatable, may be leaving the role, and the top contenders are lining up to become Bond. Here is a superb opportunity for the franchise to change character and move forward again. The next Bond could be black, gay, even female – to give the franchise a contemporary twist and to build on the subtle revolution in style that Daniel Craig has brought to the role.
Idris Elba (6/1) is gritty and has style, humour and panache, and could make a really fresh and interesting Bond. Kate Beckinsale (1000/1) would make the role realistic, resonant and completely individual. Aidan Turner (8/1) could make the leap from Poldark to predictably handsome secret agent and Eddie Redmayne (66/1) would certainly add emotional depth and complexity to the role. Jason Statham (50/1) would bring Cockney bravado and endless swagger – and imagine the fight scenes!
Even Beyoncé is 1000/1.
But this is an opportunity to think even further outside the box, isn't it?
I would love to see David Haye (N/A!) do Bond, all charm and dreadlocks and boxing gloves. Or maybe someone else would bring a bit of individuality and a new challenge to the role, someone who isn't doing a lot at the moment. Think Jose Mourinho (1000/1 – seriously), Jeremy Clarkson, Ed Miliband (both N/A). Scratch Clarkson – he is better villain material, perhaps with wired teeth and a little cat on his knee. Richard Hammond, maybe? (Also N/A)
An exciting debut would be Jeremy Corbyn (1007/1 – again, I am not making this up) as Bond, facing the terrors of bowler hatted villain Boris Johnson while Teresa May shoots from the hip in the driving seat of  a foreign convertible? Or perhaps the judges of The Voice could line up as villains, Will.i.am and Boy George throwing mini missiles as their chairs swivel round and our intrepid Bond would be Olly Murs or Adele, singing and dodging the way to safety?
The safest choice for the next Bond would be Tom Hardy (favourite at 2/1) or Benedict Cumberbatch (50/1), both actors being highly rated for their versatility and immense talent. Cumberbatch's interpretation of Hamlet blew me away. Hardy is prolific too, and he has yet to offer a performance which has been less than stunning. He has made otherwise mediocre and mundane films shine and good ones glorious.
But this is an opportunity like no other,to find someone groundbreaking as  the next choice of Bond. If Daniel Craig decides not to be the next 007, here is a heaven-sent opportunity to shake it up and make it rock and roll.If only Lemmie were still with us, he'd get my vote.
Now that would be some movie!